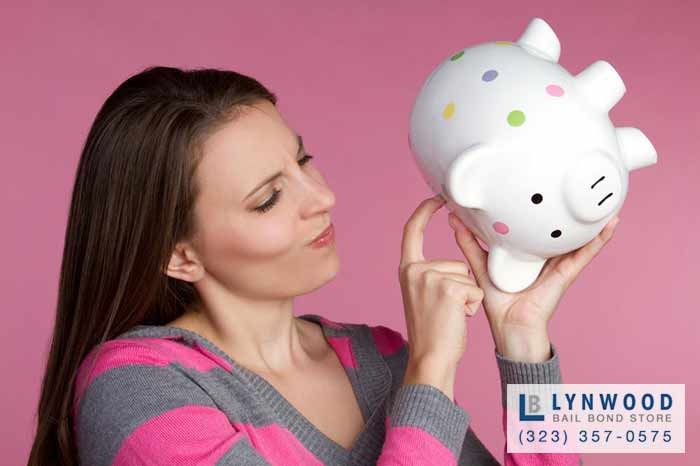 Bailing someone out of jail is not what people would consider a fun pastime. No one wants to spend large amounts of money to rescue someone out of jail no matter how much they care about the person. However, at the end of the day, they do it because they do care about their friend or family member and just want the best for him.
What many people may not know, is that they do not have to break their bank account to rescue someone from jail. All they really need to do is talk to one of the bail agents here at Bail Bonds in Lynwood. For over 31 years we have been helping Californians rescue their loved ones from jail at an affordable price. Let us help you too.
Our bail bonds only cost 10% of the bail that they are for. This means that our clients get a 90% discount simply by coming to us for bail help. That makes bailing someone out of jail much more affordable. However, we do not stop there. We provide our clients with affordable, personalized payment plans the further breakdown the cost of the bail bond.
With a payment plan, a client no longer has to pay the full 10% of the bail upfront. Instead, the bail bond will be broken up and divided over several months. Each monthly payment will be designed to fit with the client's unique monthly budget. This ensures that the client can rescue their loved one from jail without draining their bank account.
We also offer a 20% discount on the price of the bail bond for clients who:
Are Union Members.
Are Members of The Military.
Are Members of AARP.
Are Homeowners.
Have a Private Attorney.
No one ever wants to part ways with their hard earned money, but rescuing a loved one from jail is very important. Luckily, the cost of bailing someone out can be made much more affordable simply by contact Bail Bonds in Lynwood. We will give you the discounts that you need to get someone out of jail at an affordable price without breaking the bank.
When you are ready to talk to a professional bail agent for free, just call 323-357-0575 or click Chat With Us now.