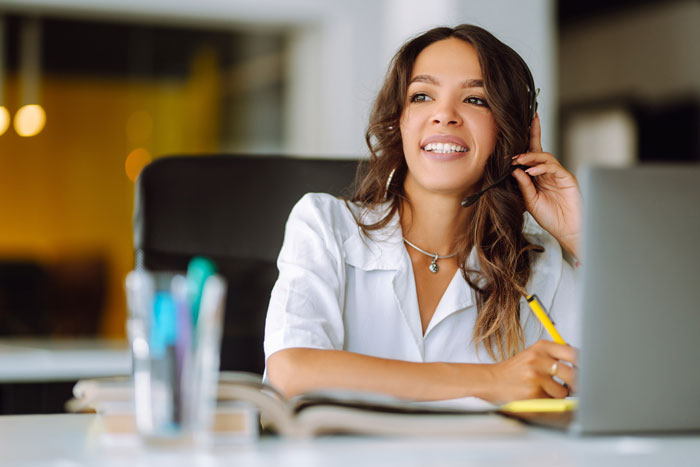 Beware of Bail Bond Scams
They Won't Provide You With a Contract
No legit bail bonds agency will agree to write a bail bond for you until you've signed a contract. In fact, you shouldn't give the bail bond agent any money before you've read through and signed the contract. A lack of contract is a massive red flag that indicates this particular bail bond agent wants to cash your check and run. Don't use them.
They Say They Work for the Government
We don't know why some bail bond agents like to tell clients that they work for the government, but we do know that this is usually a classic sign that you're dealing with a con artist. Bail bond agencies and agents are separate entities from the government. We're not affiliated with any branch of government, nor are we connected to the court or jail. Stop dealing with any bail bond agent that tells you differently.
They're Charging a Really Low Fee
There's an old saying that if something sounds too good to be true, then it probably is. That's certainly the case with bail bond agencies. The standard fee for a bail bonds agency is 10% though some, like Lynwood Bail Bonds, will sometimes offer a discount that could drop it to 8%. Anything less than that indicates that you're dealing with a scam. Don't give them any money.
They Offer to Pay all the Fees
When you're dealing with a legit bail bond agency, you will be expected to pay the fee before they write a bail bond or at least make a payment beforehand. If the agency says that you don't have to worry about paying anything upfront and that they will get the money from you at another time, don't utilize their services. These types of situations are incredibly rare, but they do occasionally happen. If you take this deal, you'll likely find yourself dealing with a loan shark that charges you so much interest you'll never get them paid off.
---
Does Credit Matter When Applying for a Bail Bond in California
There are a few specific times when your credit score will play an important role in your ability to secure a bail bond.
If You Need to Make Payments
One of the great things about Lynwood Bail Bonds is that we do provide flexible payment plans for clients who are unable to swing the full fee upfront. The great thing about the payment program is not only are the payments designed to accommodate the client's financial needs but they are also zero down and zero interest.
If you're signing up for a payment plan, we will run a credit check and use your score to determine if a payment plan is a good idea.
Don't assume that simply because you don't have a perfect credit rating that you won't be able to qualify for payments. It's highly likely that we will be able to work with you and come up with a solution that works for everybody.
There's a Personal Loan Involved
It's not unheard of, especially when dealing with a really high bail, for a person to apply for a personal loan in an effort to secure a bail bond. In this instance, the bank will definitely be considering your credit rating and will likely attach a relatively high-interest rate to the loan as well. Keep in mind that simply applying for the loan could impact your credit rating.
The truth of the matter is that before you speak to the bank about taking out a personal loan to help with bail, you should talk to us. There's always a chance that we can come up with a plan that will work. If we can't, then you can approach the bank.
Co-Signing
If you're co-signing to help cover a loved one's bail bond, your credit could be a factor. We want to make sure that you have the assets needed to secure the bail bond and that your credit rating indicates that if you're loved one fails to make their payments, you'll be able to cover the missed payments.
Are you ready to bail someone out of jail? If so, all you have to do is call (323)357-0575.