Lynwood Bail Bond Store is proud to sit among the most honorable bail bond companies in the state. Our 30-year-old family owned and operated company works with integrity, compassion, and heart to help unite loved ones and resolve their situations.
On Lynwood Bail Bond Store, you'll find that "It is the mission of our company to provide each of our valued clients with fast, confidential and courteous service. We believe in the right to bail and that a person is innocent until proven guilty. We also believe each person has the right to a fair and speedy trial and has the right to be represented by an attorney."
Our company values all of our clients individually, just as if each and every one of them was a brother or sister. And because we value the importance of family, we are committed to serving your needs and the needs of your family. You shouldn't have to go through this stressful time alone.
It is our goal to give you the best service you could ask for. 24/7-hour service, a personalized plan, no hidden fees, no secrets, no tricks up our sleeves, and an agent who truly wants to help out, we want you to feel comfortable consulting with us and happy with us when we bail your loved one out. We want to be positively impressionable so you can always rely on us to help (though we really hope you won't need our help again!)
Give us a call at 323-357-0575 to speak with one of our licensed bail agents. They will be with you through your entire bail process and will make sure you fully understand the situation at hand.
---
Want 0% Interest on a Bail Bond?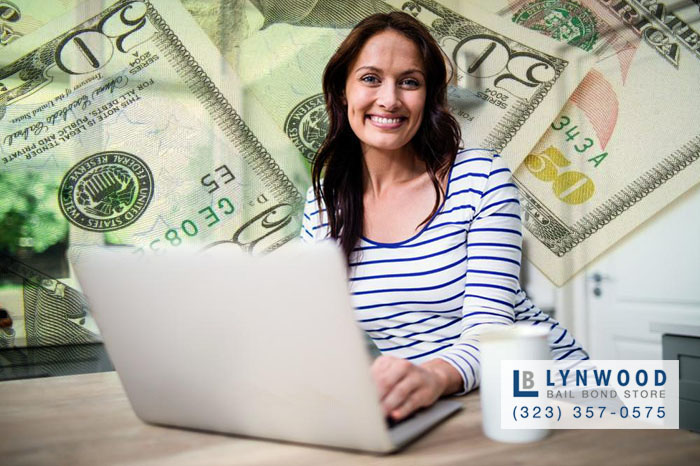 Here at Lynwood Bail Bond Store, we charge 0% interest on our bail bonds (O.A.C), which means we do not charge interest. When we tell you how much the bail bond will cost, that is exactly how much it will cost. No interest or hidden fees will be tacked on to that price. This is just one of the many ways that we make bail bonds cheaper and easier for our clients.
Click here to contact us right away, or read more about our 0% down bail bonds
---
Our Professional Lynwood Bail Bond Store Agents & Staff
We undoubtedly have the best staff of professional bail agents anywhere in the country. We understand what you want and what you need from us. We are here to make sure you understand every step of the bail process and to help guide you through the criminal justice system. Our job only begins when the bond is posted. We not only understand what it takes to get you out of jail but more importantly what it takes to keep you out.
At Lynwood Bail Bond Store, we believe in going the extra mile to provide professional and courteous service. Our agency is staffed 24 hours a day, 7 days a week. What does this mean for our clients? This means that whenever you call us, there will always be a licensed bail bond agent available and ready to assist you.
We always treat each of our clients with respect because we understand that you don't have to be a criminal to get arrested! We never sacrifice a client's privacy or violate their trust under any circumstances. So, when you, a family member or friends need help, call Lynwood Bail Bond Store at one of the locations. We have a nationwide network of agents that we work with to serve your needs throughout California.