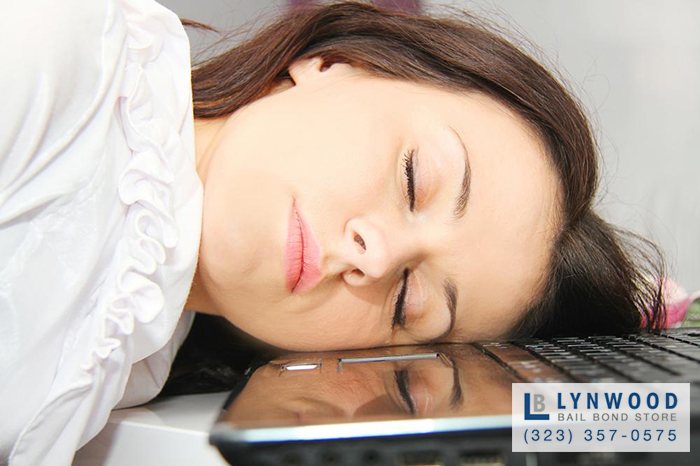 Everybody needs there sleep. Getting a good night sleep allows a person to function at full capacity the following day. Unfortunately, it doesn't take much to disturb a person's sleep. Something like worrying about another loved one can keep a person tossing and turning all night. This is usually what happens when a person is arrested, their loved ones have trouble sleeping as they try to come up with a plan to help them out.
If you are currently losing sleep over the recent arrest of a friend or family member, you want to act quickly. Not only will that get your loved one out of jail faster, it will allow you to get a good night's sleep again. The best place to get bail help in California is at Bail Bonds in Lynwood. We are professionals who have been working in the bail industry since 1987.
We understand how intimidating the bail bond process can be, which is why we do everything that we can to make the bail bond process as easy as possible. Our agents will answer your questions about the bail process and help put your mind at ease. With our agents at your side, your loved one will be out of jail in no time.
Once you give our agents your loved one's name, birthday, and county of arrest, our agent will be able to start filling out the paperwork. Once that is done, they can begin communicating with the jail to secure your loved one's release from jail. This means your friend or family member will be out of jail quickly.
The thought of bailing someone out of jail can keep a person up at night. Avoid that by getting someone out of jail easily with the professional help here at Bail Bonds in Lynwood. We provide expert bail service so that our clients can rest easy.
24/7 Bail bond service
20% Discount
Phone approvals
0% Interest payment plans
No hidden fees – unlike other bail agencies
No collateral with working signer
Se habla Español
Are you ready to bail your loved one out of jail? If so, call 323-357-0575 or click Chat With Us now.