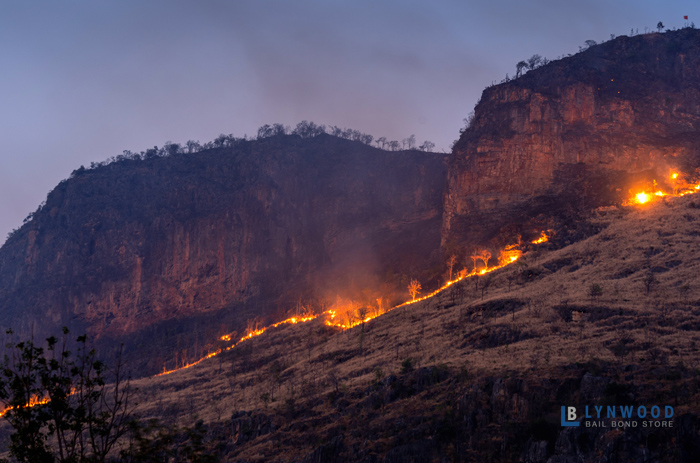 Wildfires are terrifying. Not only do they happen unexpectedly but they leave a path of total destruction in their wake. If there is a wildfire in your area, you should start preparing for evacuation as soon as you hear the news. Getting started early means you'll be ready to go if the police do issue a formal evacuation notice.
Fill Up Your Gas Tank
When there is a wildfire in the vicinity, the last thing most people want to think about is gasoline, but taking a trip to the nearest gas station should be your first priority. Fill up your car's gas tank so that it's ready to go if there's an ordered evacuation. The full gas tank allows you to quickly put a safe amount of space between you and the wildfire.
Secure Your Pets
If you have pets, you should plan on bringing them with you. The problem is that the smell of smoke and your anxiety changes their behavior. This makes it difficult to catch them. Rather than run the risk of them getting lose or you being unable to load them into the car, catch them as soon as possible.
Pack Your Vehicle
The next thing you need to do is pack your vehicle. The idea is to have everything ready to go so that as soon as the police issue an evacuation order, you can jump in your vehicle and hit the road. Items you should pack include water, some quick snacks, money, important papers, pet supplies, and enough clothing to get you through a few days.
Fireproof Your Home
Once you've prepared for a possible wildfire evacuation, you can go around your home and prepare it for a wildfire. While there isn't a lot you can do to save your home if the wildfire reaches your property, you can do things that lower the risk. Simple things that can be done include moving anything flammable, such as gas cans, bags of leaves, and paint can at least 30 feet from your home's foundation. Clear dead leaves from your gutters. Make sure there isn't anything in your yard that could make it difficult for firefighters to reach your home.
Good luck and stay safe!