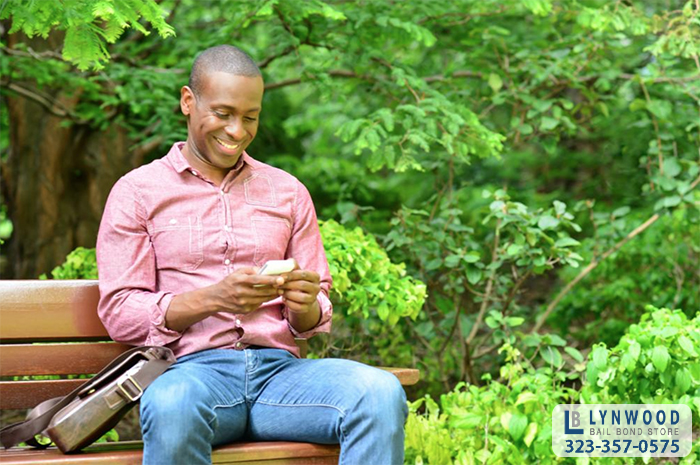 Everyone has a group of people in their lives that they care about and depend on for everything. They are always there for you when you need them. Likewise, you return the favor by never letting them down, no matter what they may be facing. That is why, when your loved one got arrested, they knew they could call on you for help.
If you are like most people, then you have never needed to post bail before. However, you are not going to let that stop you. You will help get your friend out, even if you need some help to do so. The best place to get bail help in California is here at Lynwood Bail Bonds. Our bail agents are some of the best, and they will gladly help you.
Here at Lynwood Bail Bonds, our bail agents are available to offer their professional assistance 24/7, every day of the year. They can talk to you at any time, and answer all of your questions about bail. They will walk you through every step of the process so that you know what is going on at all times. You will never be left in the dark.
Aside from answering your questions, our agents will also help you afford to post your loved one's bail. We provide all of our clients with an affordable bail bond that only costs 10% of the bail itself. On top of that, we create personalized payment plans for each client to make paying the bail bond easier.
24/7 Bail bond service
20% Discount
Phone approvals
0% Interest payment plans
No hidden fees
No collateral with working signer
Se habla Espanol
If you are ready to rescue a loved one from jail, just talk to the professionals here at Lynwood Bail Bonds. With over 30 years of bail experience, you can bet that we know exactly what we are doing. Our professional bail agents can have your loved one out of jail in as little as 2 hours. All you need to do is talk to one of our agents. They will show you how bail works.
Need to rescue someone from jail? Just call (323) 357-0575 or click Chat With Us now for a free consultation.