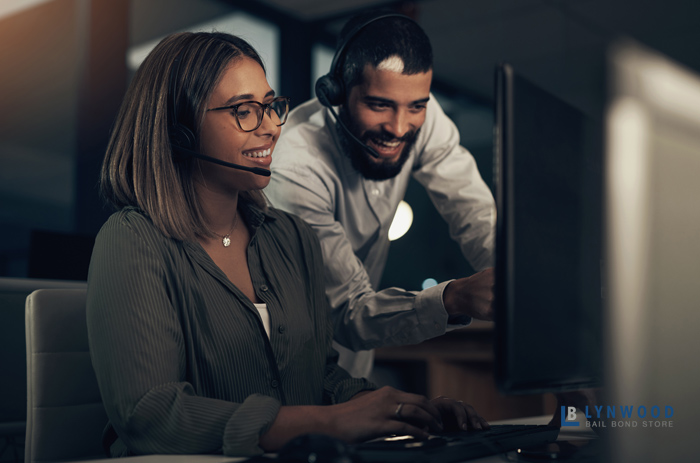 At Lynwood Bail Bonds we make paying for a bail bond easy for our clients. We offer payment plans, 0% interest bail bonds, and personalized payment plans for qualified clients. We will never surprise you with hidden fees like our competitors because we believe in working with honesty and integrity.
24/7 Bail Bond Service
20% Discount
Phone approvals
0% Interest Payment Plans
No Hidden Fees – Unlike other bail agencies
No Collateral with Working Signer
Se Habla Español
You don't have to worry when your friend or family member has been arrested. You can count on Lynwood Bail Bonds our bail agents are ready to assist you. Night or day, anywhere in California, we can help you bail out your loved one. Our skilled bail agents will always be available to offer their assistance.
What we do is help people in your situation post bail so they do not have to await their hearing in jail. Our process is simple:
1. Let us know who you need to bail out, their birthday if you know it, and where they are being held. Absolute Bail Bonds will contact that location and gather the rest of the information we need.
2. Tell us your financial situation and will work around it to formulate a customized payment plan with low monthly rates.
3. Review and sign paperwork so you understand what you are paying and the steps you need to take to ensure the bond is accepted (ie making sure the arrested individual appears in court when ordered).
4. Our agents will send paperwork to the location your loved one is at. The paperwork will be processed there and your loved one will be released.
It's really as simple as that but once we start discussing your situation, we're sure you'll have more questions so do not hesitate to ask! For a free consultation simply call (323)357-0575.