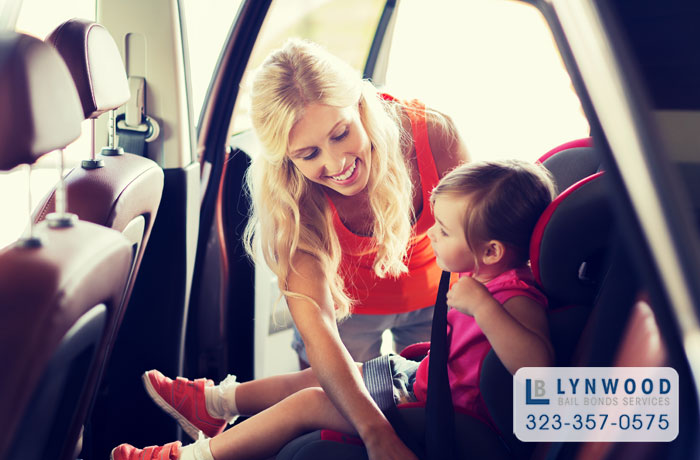 The goal of every good parent is to keep their child safe. Unfortunately, this task is a lot easier said than done thanks to all of the different ways a child can get hurt. At times, it can feel a bit overwhelming for a parent, but they never give up. Their child is counting on them after all.
One area where kids need extra protection is when they are riding in a car. People often forget how dangerous driving can be, until there is an accident. In order to help keep kids safe, parents are required to put their kids into car seats while driving them anywhere. Failing to do so could lead to their child being severely hurt, and to the parent facing legal troubles.
The Rules on Car Seats
This can come as a shock to some people, but seat belts can actually cause more harm than good to little ones in a car. This is due to the fact that built-in seat belts on cars are designed to keep adults, not children, safe in the event of an accident. This is why car seats are so important, they are designed for children and babies.
The problem is, figuring out when to move a child up to the next level of seating can be a bit confusing. This matter is only made more stressful due to the fact that the state of California has a law requiring children to be properly restrained while riding in vehicles. This means that getting the car seat wrong could result in the parent paying a fine.
Vehicle Code (VC) 27360 is California's child restraint law. This law dictates what kind of car seat a child needs at what stage in their life.
For starters, all children under the age of 2 must ride in a rear-facing car seat. The only exception to this is if the child weighs over 40 pounds or is taller than 40 inches. Basically, once a child reaches any one of those limits, they can move on to a forward-facing car seat.
Experts recommend keeping kids in rear-facing car seats for as long as possible due to their safety, but parents should always be aware of the car seats weight and height limits, which typically top out at 40 pounds and 40 inches. This is why kids are allowed to be moved up to forward-facing car seats when they reach those sizes, even if they aren't over the age of 2 yet.
In California, children have to be in a car seat or booster seat until they are 8 years old, or are 4'9". Again, experts recommend keeping a child in a car seat or booster seat until they max out the weight and height restrictions of the seat.
To simplify things, a parent just needs to follow the weight and height guidelines for the car seats. Keep a child in a rear-facing car seat until they are too big for it, then move them to a forward-facing seat until they eventually outgrow that. From there, move them to a booster seat until they outgrow that, and then they should be big enough to wear a regular seat belt.
The Penalties for Not Using a Car Seat
Aside from the obvious fact that children will be more likely to be severely injured in the event of an accident when they are not properly restrained, a parent could face a nice little ticket for not buckling up their child properly.
When a driver fails to properly restrain their child in a vehicle, they will face the following:
A $100 fine for a first offence.
A $250 fine for any subsequent offense.
1 point on their driving record.
It is important to remember that the prices listed above are only the base prices. Thanks to all of the additional fines, fees, and assessments that California has tacked on, the ticket will really cost a lot more than those prices.
While the singular point on the driving record doesn't sound all that bad, a person needs to remember that if a driver accumulates too many points within a certain amount of years, they can be labeled a negligent driver and have their license suspended or even revoked altogether.
Buckle Up Your Kids
Car seats and the California laws surrounding them may seem complicated and confusing, but they are actually pretty straight forward. As long as a parent follows the guidelines for height and weight limits on their child's seat, they won't have to worry. Their child will be safe in the car and they will be safe from getting a ticket for not properly restraining a child in a vehicle.
What do you think about the state's child seat laws? Are they a good idea to help keep kids safe, or do they over complicate things? What about the penalties for failing to use a car seat, are they fair or too much? Let us know what you think in the comments down below.