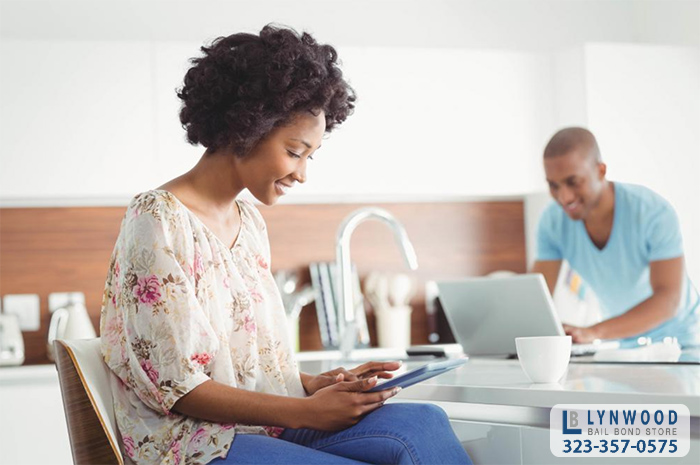 There are a lot of things in life that are hard to prepare for. A perfect example of this would be the arrest of a loved one. No one can ever truly prepare for something like this. This means that most people are as ready as they will ever be once they learn about the arrest. For many people, they interpret this to mean that they cannot help out, but they are wrong.
What these people don't realize is that they could post the bail if they got the right help. The best place to get help for bail in California is here at Lynwood Bail Bonds. We provide Californians with affordable bail bonds that only cost 10% of the full price of the bail. This means that our clients get a 90% discount on the cost of bailing out their loved one just by coming to us for help.
Aside from making bail affordable, we also make it simple for our clients. Our bail agents do all of the hard work for you. Once you give them some basic information about your loved one, primarily their name, birthday, and county of arrest, our agents set to work. They will locate your loved one in the county jail system and fill out the paperwork for the bail bond.
Once that is all taken care of, our agents will work with you to create a personalized payment plan. This will break up the upfront cost of the bail bond, further reducing it. In order to get your loved one out of jail, you will just need to make a small down payment. The remainder can be paid off over the next few months after your loved one is out of jail.
24/7 Bail bond service
20% Discount
Phone approvals
0% Interest payment plans
No hidden fees
No collateral with working signer
Se habla Espanol
The need to bail someone out of jail comes out of nowhere and catches most people off guard. However, don't let it make you think you can't help. With help from Lynwood Bail Bonds you can afford to bail your loved one out of jail. Our bail agents are available 24 hours a day, 7 days a week, so there is no reason not to call right now.
What are you waiting for? Just call (323) 357-0575 or click Chat With Us now for a free consultation.